The new sheet music album!
The new sheet music album has been released!
Luciana Bigazzi, Maurizio Colonna "SPRING LIGHTS for Piano and Guitar"
Curci Edizioni Musicali (Bèrben)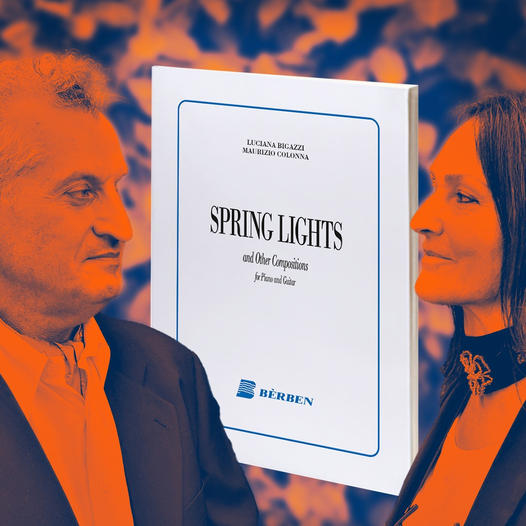 Springs Lights and Other Compositions for Piano and Guitar consists of five compositions for an instrumental duo with unique timbric possibilities.
Written by guitarist-composer Maurizio Colonna and pianist-composer Luciana Bigazzi, the pieces belong to various periods in the artists' respective careers, composed between 1996 and 2022.
In addition to working separately as soloists, composers and teachers, Colonna and Bigazzi have long cultivated an artistic partnership with duo performances, both live and on television, generating a great response from an international public which has enthusiastically welcomed their compositions in many parts of the world.
– See more at: https://www.edizionicurci.it/printed-music/scheda.asp?id=26172&fbclid=IwAR0oFQd4m4LnR2q2J4iu_xYdf1UP8lWT3lBQv0TjD_qjhxPiKKAEa8QgNGE#sthash.gRU8Chv9.dpuf